I was a mom of two beautiful little girls. Three years ago come this December, I found out I was going to be a first time mom to a little boy. My heart skipped a beat. I was terrified. I knew nothing about little boys. How could I be a good mom to one? I kept telling my husband the entire pregnancy that I was relying on him to help me raise him into a good little man. He was the man after all, he had to know how to raise one. 
The day I gave birth to my little man, my world changed forever. There was just something different about having a little boy. I knew in that moment what it meant to have found my prince charming. The first couple of years with him seemed easy. It was just like having the girls with diaper changes, bath time, bed time, you name it.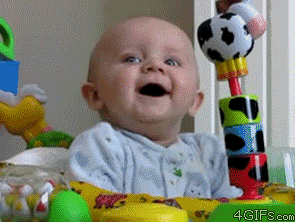 But then he started to walk. I thought it wouldn't be too bad. What could a little boy do that my girls wouldn't? Straight away I realized this little boy wasn't scared of anything. He laughed in the face of danger. If he got hurt, he laughed it off and continued on as if nothing had happened. Complete opposite of the girls who would come running to me, crying and need to be held and babied. 
But still, I thought it would okay. He just likes to play a bit rougher than his sisters. Then came the jumping. He found out he really enjoyed jumping. He had no boundaries when it came to jumping. Anything and everything was a new challenge. He would climb up as high as he could when I wasn't looking and jump right off it, no fear. He would laugh. I would scream and come running. He would laugh even more.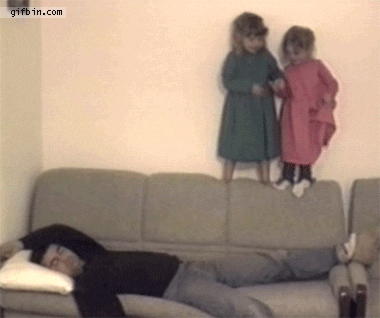 I realized pretty quickly that he was going to be a daredevil just like his father. All the stories I heard about my husband as a child surfaced in my brain. All the stitches and jumping off of bridges and you name it. I realized I was just going to have to learn to live with it. I didn't want to change who my son was as a person. He's such a happy little guy. I just hope as he grows he learns to understand limitations and boundaries so he doesn't get too hurt. 
Yesterday I saw firsthand an idea of how bad he could get hurt. He was playing and fell into the corner of our glass entertainment stand. Head first. Of course I panicked. My husband picked him up and I kept asking if he was okay and I wanted to baby him so bad. We thought at first he was fine, it was just a bad bump to the head. But then he started bleeding and we rushed him to the emergency room. It wasn't as bad as my mom brained put together in my mind. 
He only needed glue and not stitches or staples, thank goodness. We were put on watch to keep an eye out for signs of a concussion and infection. It was the longest night of my life. I wanted to keep going in to check on him and make sure he would wake up. I don't think I've ever been more scared in all of my life! But this morning he's back to himself. Running around with his big sisters and playing and laughing. I couldn't be more thankful. But you can believe I am terrified for his next adventure!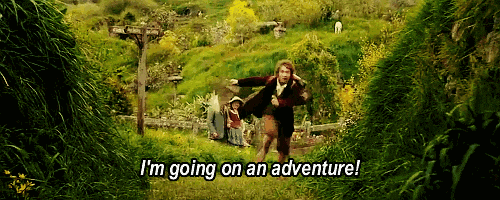 Please reload