A young swordsman, Tatsumi leaves his home to save his poverty stricken village. Once arriving in the city, Tatsumi falls on bad luck but before harm comes to him an assassin group known as Night Raid comes to his rescue. Night Raid is a secret assassin group who use special weapons called Teigu. Together, Tatsumi and the members of Night Raid take out the correct empire. 
Akame Ga Kill is a battle between good and evil. It's hard to dislike either side of the story, the anime does a good job of showing the backstory of each character which helps you understand the reasons on which they choose to pick to side with the empire or the rebellion. 
My favorite aspect of Akame Ga Kill are the different types of weapons. These weapons are known as Teigu, they are extremely powerful and only the strongest warriors are able to wield them.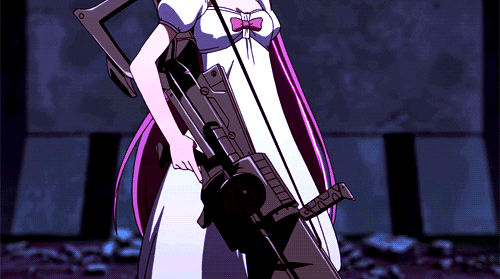 Each one has a different type of special power, such as a blade that will kill you with one touch. 
Akame Ga Kill was a fun watch for this months anime. I enjoyed the epic battle scenes, and the character development. The backstory of each character added a sense of understanding of why they were fighting and what they believed in. 
Keep an eye on our Gaming Mommies watch Anime group for a new anime each month!
Please reload