Remember when I mentioned I was expecting our fourth baby? Due to grace the world around May 5th and the gender was a complete surprise to me. Well, three weeks early at 37 weeks we have welcomed our player number four into the world. I am happy to announce that we had a bouncing baby boy weighing in at 6 lbs, 12 ounces, 19 inches long. Born at 7:29PM on April 17th. Here is my story on why he was born three weeks early.
Jace Lucas is our miracle baby. He came as a complete surprise at a time in our lives when we had thought our family was complete. Now it really is truly complete. I have so much love for this little man of mine. I barely ever put him down, soaking up the last time I will ever be able to hold and snuggle a little baby of my own. I am a little sad knowing he is my last, but as my husband keeps telling me; I have grandkids to look forward to.
Anyway, let's get back on track. On April 16th, we had our routine third trimester ultrasound. I was so excited to see my baby growing for our final time. It was a bittersweet moment. We even had our youngest daughter with us to enjoy the moment. Everything was going great. We couldn't get a good photo because his little hands were covering his face, but it was still precious to me. He was moving and squirming all over the place, happy and active baby.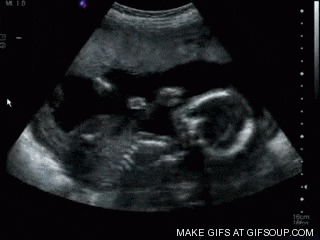 Then the technician looks over at me and asks if I've noticed if I'd been leaking any fluid. I thought that was a strange question. I said no of course and asked if everything was okay. She said she couldn't give me a definite answer being just a technician but said my amniotic fluid was really low. I didn't understand what that meant but of course thought the worst. My heart beat a lot faster. She finished up and had us wait. She said she had to call and report it to my OBGYN and see what they wanted to do.
The OBGYN had her send us right over to be thoroughly checked over. They did some kind of test to see if my water had indeed broken but it was negative. They also did the routine internal exam we all dread and this time it was the most painful one of my life for some reason. The doctor said I was only dilated 2 centimeters. After all was said and done the doctor finally told me that the low level of fluids posed a danger to our baby and with each passing day the risk increased. She scheduled me to be induced the following morning.
I was terrified. I didn't know how serious the risks were to be induced, if it was better to wait until I naturally went into labor or anything. I just knew I didn't want anything to happen to our baby so my husband and I agreed to the induction. I spent the night nervous and afraid of what was to come the next morning. My husband had me spend the rest of the day and night resting. He said I'd need my strength to deliver the baby. I spent most of it playing Scattergories with my other kiddos because I knew they'd be missing me as much as I them. Then it was a marathon of Bleach.
The next morning family picked up our 2 year old son, planned to get our girls off the school bus later and we were off. I fretted the whole way there and our nearest hospital is almost 45 minutes away. Upon arriving at 11 AM, what seemed like hours worth of paperwork began. Sign this, sign here, consent to that. Are you ready? I guess so. They stabbed me twice in my right wrist for an IV and both times failed. The second time left me traumatized for life because I am absolutely terrified of needles and it wouldn't go in and then I felt a huge POP! as it did. Horrifying. I'll never forget it. 
The nurse finally got one going in my left wrist. They just hooked me up to fluids for maybe about an hour-hour and a half or so. I swear I asked to get up and pee every ten minutes! I was also hooked up to the fetal monitor as well. That thing gets so itchy after awhile. My mother in law came to join us not long after we arrived. We were both glad she was able to attend the birth of her grandchild. 
So, after the IV fluids ran for awhile the doctor came in to check me. I was still at the 2 centimeter mark. She tried to break my water to get things moving but it was so painful I was practically in tears yelling. She said we would wait until I got my epidural and was more comfortable to do it. Then the pitocin was started. Every so often they would increase the amount I was getting. It wasn't very long before I started feeling contractions. I tend to go pretty fast once I start. 
They checked me again later and I was around 4 centimeters dilated. The contractions didn't really hurt yet so my husband played Scattergories with me to help pass the time. It didn't take long for me to begin feeling them though. They progressively grew worse until all I could do was sit in the chair, try to get comfortable and I would go between breathing and holding my breath through them. I called a nurse to ask for the epidural. They checked me and I was around 6 centimeters. I had to wait half an hour for the epidural to be ready. 
To be completely honest with you, I believe the epidural was the worst part of the entire induction, including delivery of the baby. They tell you it feels like a bee sting in your spine but in reality it hurts much worse than that. They have you kind of hunch over a pillow on the side of the bed while they do this. They had my husband hold my shoulders and lean my head into his. But the pain and pressure from the epidural going in was the worst. Even more so when they did the test run of whatever it was they pumped through it to see if it was working correctly. It felt thick and painful. It didn't take long for it to kick in though and once it did, I didn't feel anymore contractions, which was a plus. Now it was just waiting until the time was right to meet this baby. 
They did the epidural around 2 or so. After that the doctor came back to break my water. Somewhere around 5 I thought the epidural was wearing off. I began to feel really painful contractions again, I could move my legs again and I felt kind of scared. On top of that it made me extremely itchy. They gave me something in my epidural that took the itchiness away and the doctor came back to give me another bigger dose of the epidural medicine. It worked for a very short time before I could feel the contractions again. I guess luck wasn't meant to be on my side for pain relief. 
They checked me again and I was still at 6 centimeters. I had been for a couple hours and it seemed it was going to take longer than we all had originally thought. I was even thinking it might not happen until the next day so I called to have my kids brought down to visit. We told them it probably wasn't happening until tomorrow. As we waited for them the contractions kept growing more and more painful. Soon I could barely breath through them and I was almost crying in pain. I was feeling a lot of pressure like I needed to use the bathroom. 
The nurse checked me and low and behold I had flown up to 9 centimeters dilated! Our kids arrived just at the moment and a nurse had them wait in the waiting room thank goodness. I didn't want to traumatize my kids for life! They were undoubtedly surprised to find out I was having the baby at that moment instead of the next day like we told them. Even though I was at 9 the nurse had me hold my legs up with each contraction and push. I'm guessing it was to help move things along while we waited for the doctor. 
Remember how I said I was having trouble with the epidural? Well I still was. I could feel every contraction and I could everything happening down where I really didn't want to feel anything. My previous son was an accidental natural birth as we didn't get to the hospital in time for pain relief and it was the worst pain of my life. I was about to experience it again and I was terrified! All that was numb from the epidural by this time was my legs and what felt like my chest. 
A few minutes later the doctor arrived, checked my progress and said I was ready to have this baby. They took the stirrups out and helped me get into position. It was go time. Each contraction felt like it hurt worse than the last and between each one my awesome husband was right next to me alternating  between giving me cold ice water and ginger ale to keep my strength up. The cool wash cloth on the head was an exceptionally nice touch. 
With each contraction they had me push as hard as I could three times. And it hurt. Pretty bad. I almost cried a few times and did my best not to scream and yell like I did with my last child. This was almost a natural birth for me since the epidural only worked on my legs after all. Remember I mentioned my last? Worst pain of my life? Yeah, it was kinda like that. My husband was telling me and his mom funny stories and talking to me to help through the process. I kept telling myself I could do this. Don't scream. Don't cry. Go out strong. It's your last one.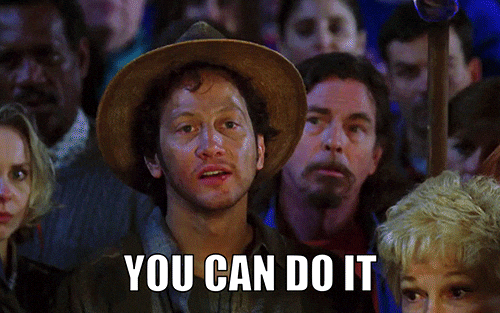 And I did go out strong. They brought over a mirror so I could see the birth of my baby but I ended up being so focused on delivering him that I missed it. I closed my eyes with each contraction. It helped with the pain for me. And with each one I somehow, amidst all the pain, was able to bring my focus onto one thing, seeing if my baby was a boy or a girl. And that helped me not feel the pain as greatly as I did with my previous birth. With all the efforts of pushing and trying to ignore the pain and not scream or cry, it felt like it took forever to deliver this baby, but it only took a few minutes. 
The doctor and nurses and my husband started saying the head was almost out and I could feel it and I got really excited thinking it was almost over. I pushed with everything I had left in me and next thing I know the nurses are placing a baby on my chest. I'm looking up at my husband saying, "I did it. Is it Jace or Leia?" I was so exhausted. He said its Jace! You did it! You did great! I had a healthy son to even things out at home. We now had 2 girls and 2 boys. Our perfect little family. The nurse took Jace to get clean and checked over and I asked the nearest nurse, " Can I eat now? " and my husband laughed and hugged me. We welcomed Player Number Four. 
Please reload