I try to keep up with the news and information regarding different comic cons I hear about and for the San Diego Comic Con, I was not disappointed. Ever since I was first introduced to Call of Duty Black Ops 2, (Especially zombie mode), I was an addict to the franchise. Online multiplayer became a second home to me and zombie mode became my favorite co-op time with my husband. So of course when COD Black Ops 4 was introduced over the summer, I was highly excited.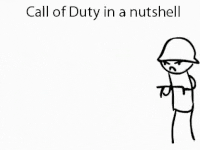 During the San Diego Comic Con, Treyarch announced they would be releasing a limited edition collectors box of Call of Duty Black Ops 4. But that wasn't all. Treyarch also released a very much anticipated intro cut scene for Blood of the Dead. Blood of the Dead is basically a remake of the classic zombie heroes. You may remember them as Richtofen, Dempsey, Takeo and Nikalai. They are now undergoing a journey to a secret lab beneath Alcatraz Penitentiary. Fun stuff!
The mystery box edition of Call of Duty Black Ops 4 is supposed to relate to the in game zombies mystery box. It contains many items inspired by the zombies mode and has a skeleton design with lights and sounds from the game! Included in the box, besides the game of course, are zombie heroes featuring Scarlett Rhodes, Bruno Delacroix, Deigo Necalli, and Stanton Shaw from the game. You also get a 10th anniversary zombie puzzle (1,000 pieces), an exclusive cover for Dark Horse Zombies comic issue number 1, three collectible zombie lithographs, a skull logo COD Black Ops 4 Pop Socket, A collectible steel book of the game case with unique artwork on it, limited edition specialist icon patches, a Call of Duty Black Ops 4 game pass and additional bonus content. How cool is that? 
Recently Call of Duty Black Ops 4 Blackout and Multiplayer beta dates were announced, along with numerous fan favorite maps that will be returning from Black Ops 1 and 2. Tell me what you are most excited for! Blackout, Multiplayer or Zombie mode? 
Please reload