During the 2018 Television Critics Association press tour we heard some amazing news. The head of Amazon Studios, Jennifer Salke, made the announcement that they have found the team that will be writing the providers Lord of the Rings TV series. The much anticipated series will be written by JD Payne and Patrick McKay. You may recognize them from their work on the upcoming Star Trek 4 Film. 
Here is a quote from Jennifer Salke from the Television Critics Association summer press tour. "Adapting Lord of the Rings has been a very thoughtful process...it's such a vast world, there are so many different ways to go with that project, and thanks to Sharon Tal Yguado, (Head of Amazon's Event Series Division), she led the charge on bringing so many different people to pitch us....there was a lot of time spent talking about ideas and different takes. We're very excited to bring Payne and McKay on to move to the next step of this development process."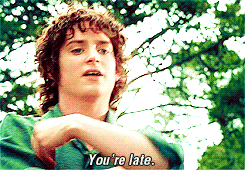 Payne and McKay did not make it to the panel during this exciting news, but did express their great excitment nonetheless. In a press release from Amazon they stated, "The rich world that J.R.R. Tolkien created is filled with majesty and heart, wisdom and complexity," said Payne and McKay. "We are absolutely thrilled to be partnering with Amazon to bring it to life anew. We feel like Frodo, setting out from the Shire, with a great responsibility in our care — it is the beginning of the adventure of a lifetime."
No new information on what exactly the overall story would be was disclosed but according to the official Amazon statement, it states the series, "will explore new storylines preceding J.R.R. Tolkein's The Fellowship of the Ring." Amazon is definitely in this for a long run as it was reported they spent upwards of $1 billion for the 5 seasons alone. 
 What do you make of this upcoming series? Do you think it will be a fail or another incredible journey into this awesome world? I'd love to know what you think! 
Please reload