Everyone knows and loves The Legend of Zelda series and just recently the newest addition to the family Breath of the Wild has been added to the timeline. If you check out the Japanese Nintendo's website you will see the updated timeline with Breath of the Wild sitting at the very end, unconnected from any of the other timelines. The Breath of the Wild director, Hidemaro Fujibayashi, stated in an interview that which timeline it rounds out is up the players imagination.
Eiji Aonuma states, "Hyrule's history changes with time. When we think of the next game and what we want to do with it, we might thing, 'Oh, this'll fit well,' and place it neatly into the timeline, but sometimes we think, 'Oh crap,' and have to change the placement. Actually, the decided history has been tweaked many times."
If you listen to Fujibayashi, he calls this tweaking of Hyrule's history, "strictly speaking, the history doesn't change but rather new information and truths come to light."
On another subject pertaining to Zelda, back in June Nintendo and Dark Horse Comics released The Legend of Zelda Encyclopedia. It is a 328 page book that explores Hyrules lore, creatures and anything else associated with the series. I know what I'm asking to get for Christmas this year!
What do you think about the Breath of The Wild timeline? Where you place it in the series? I'd love to know your thoughts!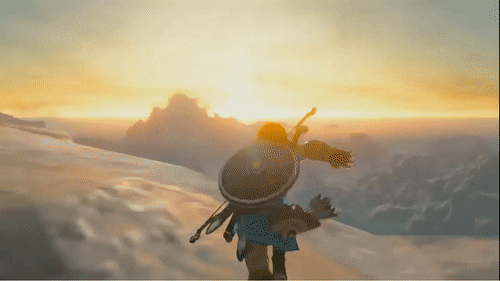 Please reload